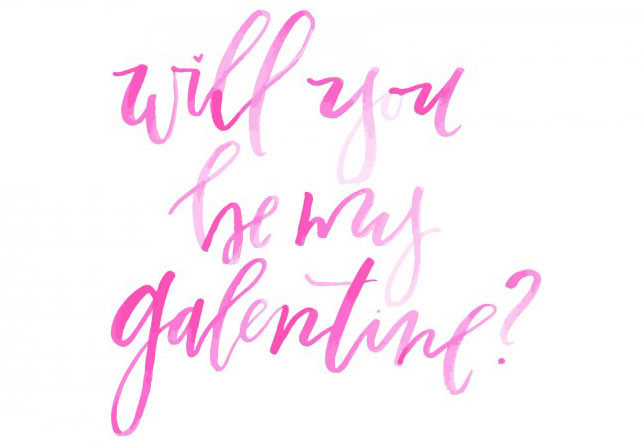 With January drawing to an end, it's only right that I have Galentine's Day on my mind. In the past,
I wrote about some easy ways to celebrate
this holiday with your best ladies, but this year I wanted to really zone in on a Galentine's Day full of self-care. The phrase, "self-care," can mean many different things to different people. However, the common denominator is that we all should practice it in some way, shape, or form to benefit our mental and physical health. Keep reading for some ways to celebrate self-care on Galentine's Day, or any day you may feel like getting together with your gal pals to relax and unwind from the stressors life sometimes throws at us!


Spa-Day
Whether it's a trip to your favorite relaxation zone to spend a day getting pampered, or a gal's night in complete with face masks, yummy take-out and plenty of gossip-- you can't go wrong with pampering yourselves. If you opt to go the "girl's night in" route, designate a hostess and plan some unique touches such as
DIY face masks.
Order some snacks, sync up a
playlist filled with all your favorite songs
and before you know it, you could have a full blow dance party on your hands!

Girl's trip
Sometimes a change of scenery is exactly what you need to unwind and reflect. Who better to do it with then your best girls? Any excuse you can find to take a girl's trip always seems like a good enough one to me! The coolest part is that you can go away for five hours or five days, and as long as you're with your ladies, you'll have a great time! If your girl gang is the planning type,
an extravagant trip to an exotic location
might be in the cards for you. If you're all more about spontaneity and want to throw caution to the wind, a day trip or an overnight to a new city might be more your speed. Either way, some time away will give you all the opportunity to bond, relax, and of course have a good laugh or two.

Talk it out
Your besties are some of the most important people to you and you want to show them you care. A great way to do this is allowing them to express their feelings, both positive and negative. A large portion of self-care is being open and honest about your feelings and any problems you may be experiencing in your life. If your friend is going through something in her work life or maybe even home life and feels comfortable enough to share it with you, let her! Her struggle could be anything from dealing with a terrible coworker to
intimacy troubles with her partner.
Either way, let her know you're there to listen and in turn, she will do the same for you.

Celebrate good times
Part of friendship is sharing good times and bad times. It's almost guaranteed life will be full of ups and downs, which is why it's so important to rejoice in the ups life brings us. Galentine's Day, and pretty much any day, is a perfect occasion to celebrate life's victories no matter how big or small. They say laughter is the best medicine and can also be thought of as a form of self-care. Be silly together, laugh till you cry, and most importantly, cherish one another's friendship knowing you're surrounded by the people who keep you going everyday!
*guest post*