Recently, I have spoken a great deal about the fact that my wardrobe needs an update. Slowly, but surely I am finally getting there! With a wider variety of clothes to get me through summer and more footwear options too! The part that is now lacking, is my evening. Quiz have launched a new collection, with the gorgeous model
Chloe Lloyd called #GetGlamorous.
. I have been eyeing up a few bits from the collection and thought I would share them with you....
The first thing that caught my eye was the White & Blue China Print Skater Dress (£54.99) , I love the two colours mixed together and skater dresses are really easy to wear both informally and formally in the summer. I also spotted the Pink Foil Jumpsuit (£36.99) as a piece that would be great to take you through the entire day, I got obsessed with jumpsuits late last summer and I think the obsession continues this year!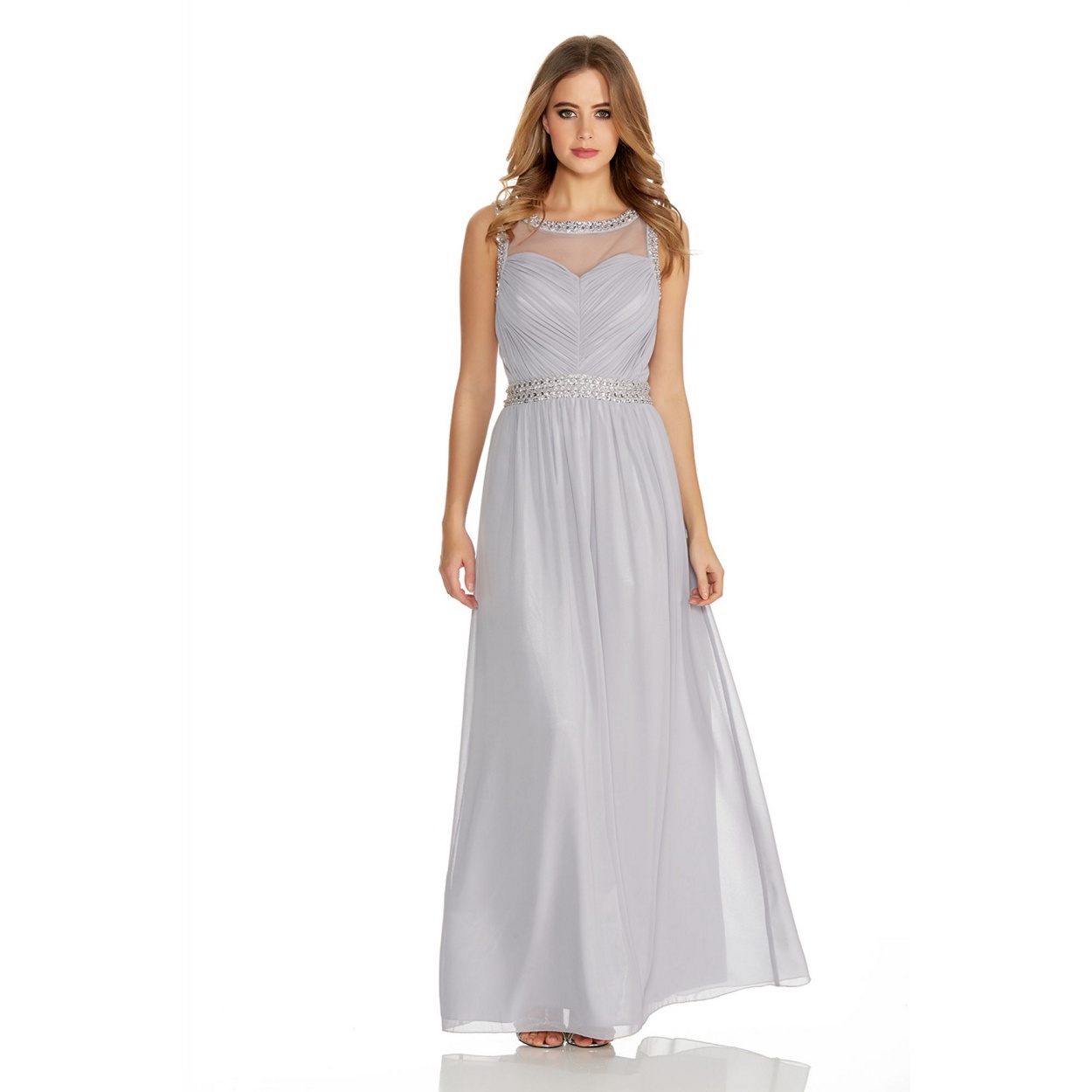 Most of the #GetGlamorous collection is in my opinion is for your evening wear, proms, dances, dinner dates ect. If I could re do my prom then I would definitely be eyeing up the Grey Maxi Dress (£69.99) and the Navy Pleated Dress (£59.99 down from £69.99) . The embroidery on both of these are stunning and both dresses scream elegance. The grey is a very different colour to your typical dress but I think at night would look gorgeous!
The very last thing that caught my eye was the Snake Print Dress (£22.99), a print that can be very hard to pull. Shoes and a bag are easy but a dress? Gorgeous, if done right I think. I love how Quiz have styled the look, with simple black heels. It adds some chicness to the look and the turtle neck feature is a reason to love it even more!
Quiz have a whole selection of
going out dresses
, perfect for any occasion! It is well worth a look to see if you can find something to add to your wardrobe - whether you've got an event or not, always handy to have something in!
*In Collaboration with Quiz